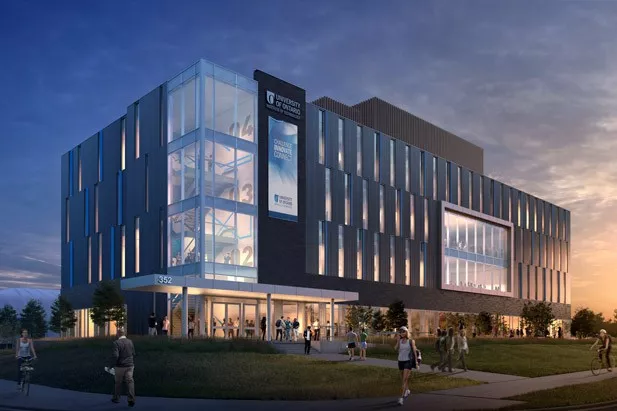 School Profile
UOIT is a public university established in 2002. It is the most modern public university in Canada. It has North American first-class teaching equipment and teachers. The University is located in Oshawa, the largest lake in Canada's largest city, East of Toronto, on the banks of beautiful Lake Ontario, a 40-minute drive from Toronto. With a population of 600,000, the Deheng area is one of the fastest growing areas in Canada. The campus covers an area of more than 1.6 million square meters. The planning is complete. The facilities are complete and advanced. The student life is very convenient. UOIT ensures that first-year freshmen can live on campus. The dormitory facilities are complete, independent bathroom, broadband Internet access, and cable TV are all available. Moreover, the hostel is adjacent to the teaching area and it takes only a few minutes to walk. Students choose different standards according to their own circumstances. UOIT is Ontario's first Laptop-based public university. All students will receive IBM notebooks during school hours. All teaching buildings, including all network coverage of the campus, students can access, study, communicate with professors, exchange materials, and achieve 24/7 interactive teaching and communication anywhere on the Internet at any time.

The specialty set by UOIT is market-oriented and job-oriented. There are many innovative research projects that have been applied to real life and have reached a high standard in their respective fields. At the same time, the school has established long-term cooperative relationships with many well-known large companies such as GM, Ford, IBM, Microsoft, etc. Students can perform internships during their studies and may also have the opportunity to work in these enterprises after graduation.

The school has a wealth of sports facilities: five indoor tennis courts, two outdoor tennis courts, a two-tiered gymnasium, ski resort, swimming pool, city golf center, indoor health sports center, basketball court, baseball stadium, football field And three beach volleyball courts.
School advantage
UOIT is the only Canadian university that offers Bachelor of Automotive Engineering courses.

UOIT's Bachelor of Engineering and Management program is designed for the leadership of modern engineers. UOIT is the first university in Ontario to provide a laptop for each university student. All college students can use the laptops provided by the school, and there are legitimate software vendors can use.
UOIT offers many internships and education cooperation courses.
UOIT has specialized laboratories at Ontario Power Generation Inc., including rapid prototyping laboratories, a combustion and engine laboratory, an electromechanical control laboratory, and an emerging energy systems laboratories.
Low tuition and living expenses, good learning environment, and high teaching level
The University of Ontario Science and Technology is a member of the shared Heirarchal Academic Research Computing Network (SHARCNET), an internationally renowned computer group that provides scientists with powerful computers.
The campus is conveniently located in Oshawa, less than an hour's drive from Toronto.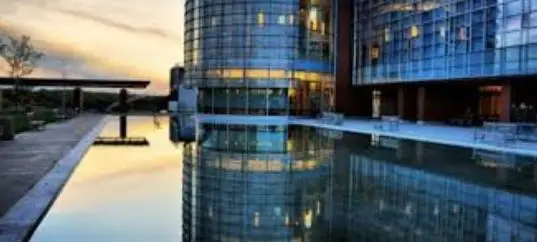 Admission conditions:
High school graduate or above

High school diploma and high school entrance examination results
TOEFL560 or TOEFL IBT83–87 (Hearing 20, Reading 20, Spoken 19, Writing 20) or IELTS 6.5 (Single Section no less than 7)
English unqualified students must first study ESL courses
Accommodation
At UOIT, Simcoe Village and South Village will provide accommodation for 1360 students. Colleagues, if students are freshmen, students will be guaranteed to stay in school. Students enrolled in January will be determined based on whether there is a vacancy in the dormitory.

Simcoe Village Residence
Simcoe Village Residence consists of three corridors: the Corridor, the South Corridor and the North Corridor
Central Hall and South Hall: The layout of the dormitories in the middle and south corridors is basically the same.
The dormitory contains the following equipment:

· double bed
· Kitchen
· individual washroom
· Workspace
North Hall: The rooms at the North Corridor Student Residence include the following equipment:
· Two separate rooms
·Toilet
· Kitchen
· Workspace
South Village: Student Apartment rooms include the following equipment:
· Two separate rooms
· Toilet
· Kitchen
· Workspace
· Public waiting room
* Students must purchase designated meal packages at South Village.
All student apartment equipment:
· 24-hour security
· Apartment building restricted access
· Inquire about the decoration
· Game room, meeting room and study room
· Personally controlled air conditioning/heating
· Cleaning service every two weeks
· Small movie theater
· Shared washing machine, kitchen equipment and storage space
· Building Manager
· TV, telephone and high speed internet connection
West Village's student dormitories are quiet and independent environments are ideal for senior students. The apartment offers a series of 3 rooms and 6 rooms:
Five electrical appliances
PARKING LOT
Internet service
Large room and big clothes
Start time
All professional courses start every year in September, and some majors start in January.

ESL has six classes each year, in January, March, May, July, September and October.
Cost
Application fee: 140 Canadian dollars

Tuition: There are also different tuition fees for choosing a major, $18,608 to $22,466.
Living expenses: about 10,000 CAD/year, including a CAD 500/month accommodation fee
Medical Insurance: 560 CAD/year
如果想了解更多关于该学校的资讯,欢迎浏览留学霸网站。http://ecanadaschool.com/School/9.aspx?L=brief
更多留学咨询,欢迎关注留学霸公众号,我们会及时回复你的问题!
2018年夏令营现在开始报名啦!有兴趣的请戳:
1. 宝迪学院(Bronte College)2018年夏令营活动现在开始报名!!
2. ALI 麦吉尔大学(McGill University)2018年夏令营现在开始火热报名啦!
3. 多伦多教育局(TDSB)2018年夏令营现在开始火热报名啦!
往期文章经典回顾,点击即可查看: