There are many voluntary groups and voluntary agencies in Toronto, all of whom need volunteers to help them function properly. Through volunteering, we can come into contact with people from different backgrounds. It is an opportunity to develop our communication and organizational skills, as well as broadening our circle of life. Furthermore, from job-searching perspective, volunteer work experience can be included in the resume. It may help increase interview opportunities. Volunteer work has endless benefits, therefore, we sort out the following list and hope to help friends who are interested in volunteering to find a position that suits them.

Volunteer Toronto
https://www.volunteertoronto.ca/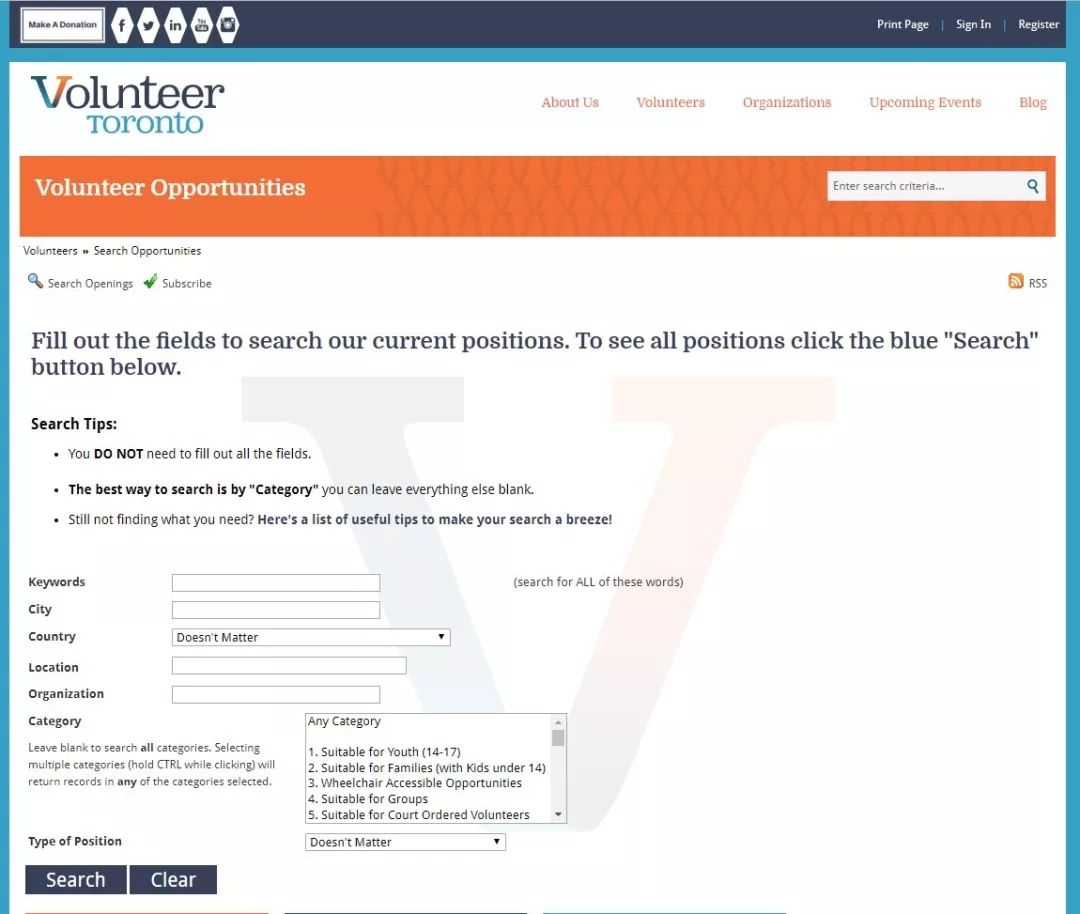 Volunteer Toronto is Canada's largest volunteer centre with over 40 years of experience connecting volunteers to the organizations that need them.Their services empower local volunteers to find opportunities that make a positive difference in their community. Through in-person and online training, they also educate and help non-profit organizations and community groups run successful volunteer programs.
Volunteer Canada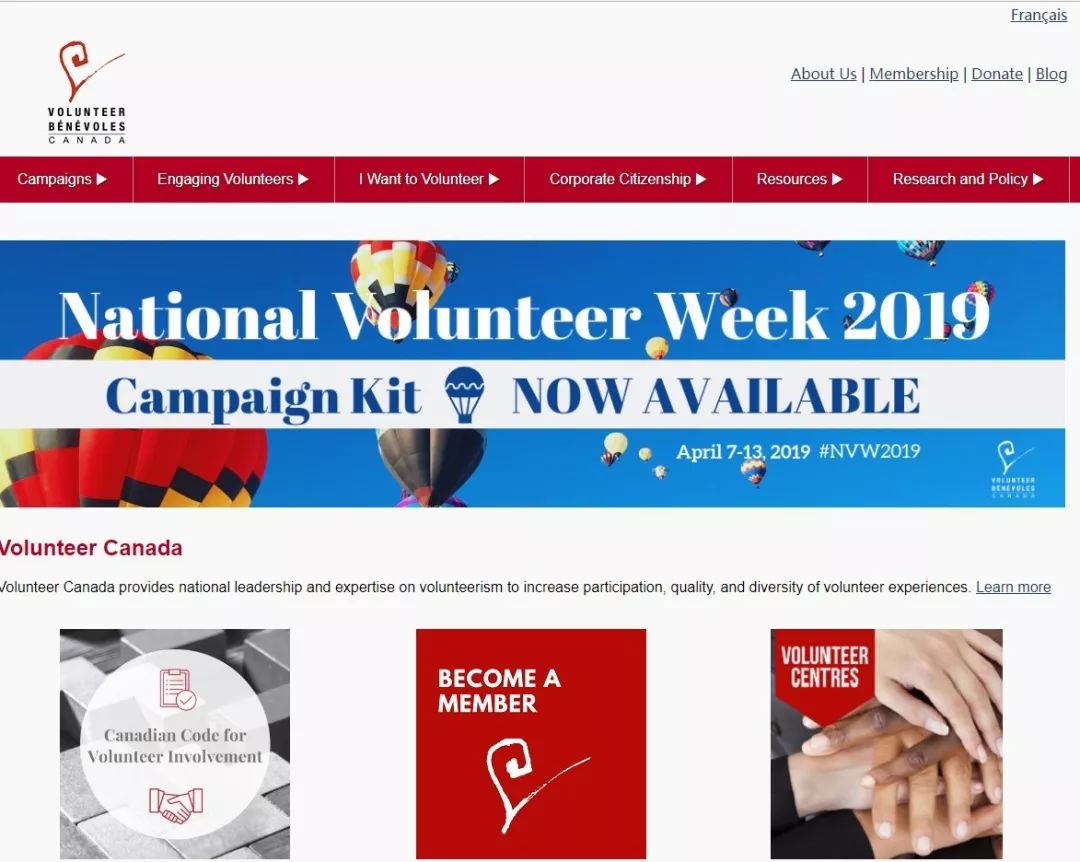 Volunteer Canada is the national voice for volunteerism in Canada. They collaborate closely with volunteer centres, businesses, non-profit organizations, government and educational institutions to promote and broaden volunteering. Their programs, research, training, tools, resources and national initiatives provide leadership on issues and trends in Canada's volunteer landscape.
Volunteer with Toronto Public Library
https://www.torontopubliclibrary.ca/support-us/volunteering/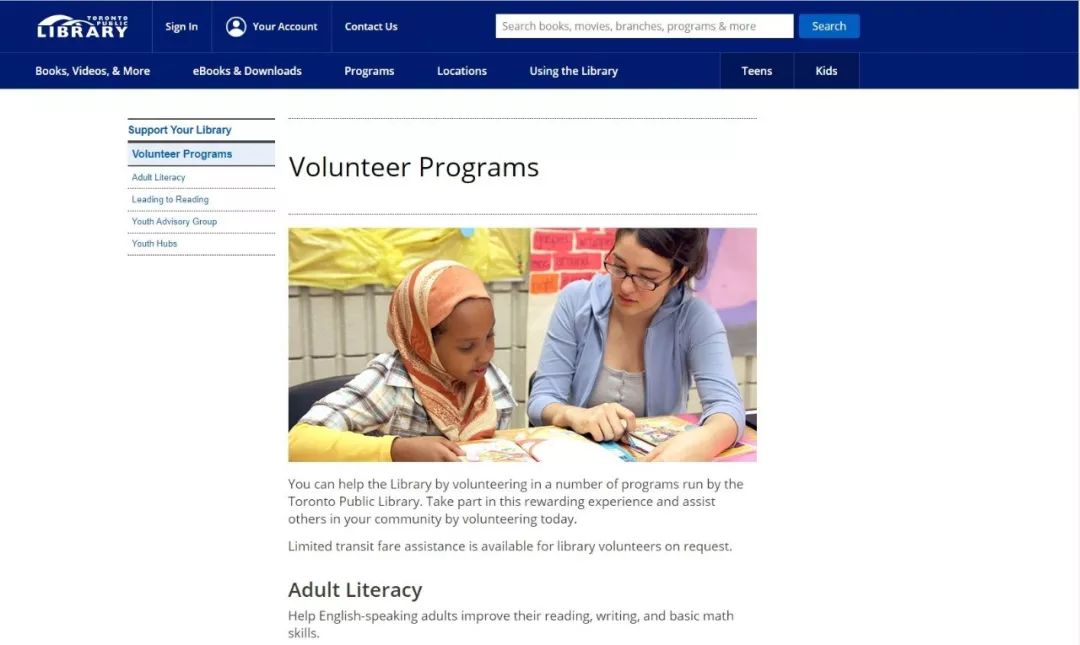 Library volunteers are involved in four areas:
· Adult Literacy: Help English-speaking adults improve their reading, writing, and basic math skills
· Leading to Reading: Adults and teens are needed to help elementary school age children who are having difficulty at their grade level, on a one-to-one basis
· Youth Advisory Groups (YAGs): Youth ages 13-19 volunteer through Youth Advisory Groups at their local branch and earn community hours needed for high school
· Youth Hubs: Volunteers help youth ages 13-19 with their homework in branch locations with a Youth Hub
Charity Village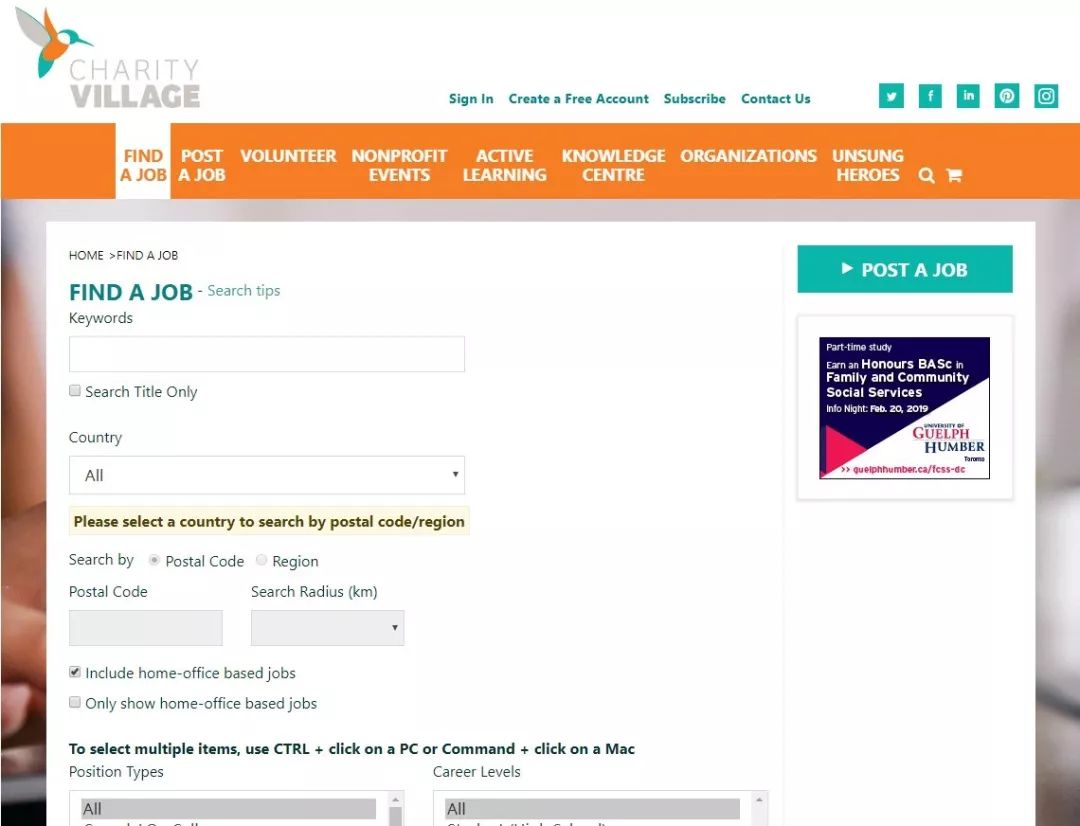 Launched in July 1995, Charity Village has become the Canadian non-profit sector's largest and most popular online resource for recruiting, news and how-to information.
Toronto Charity
http://www.toronto-charities.ca/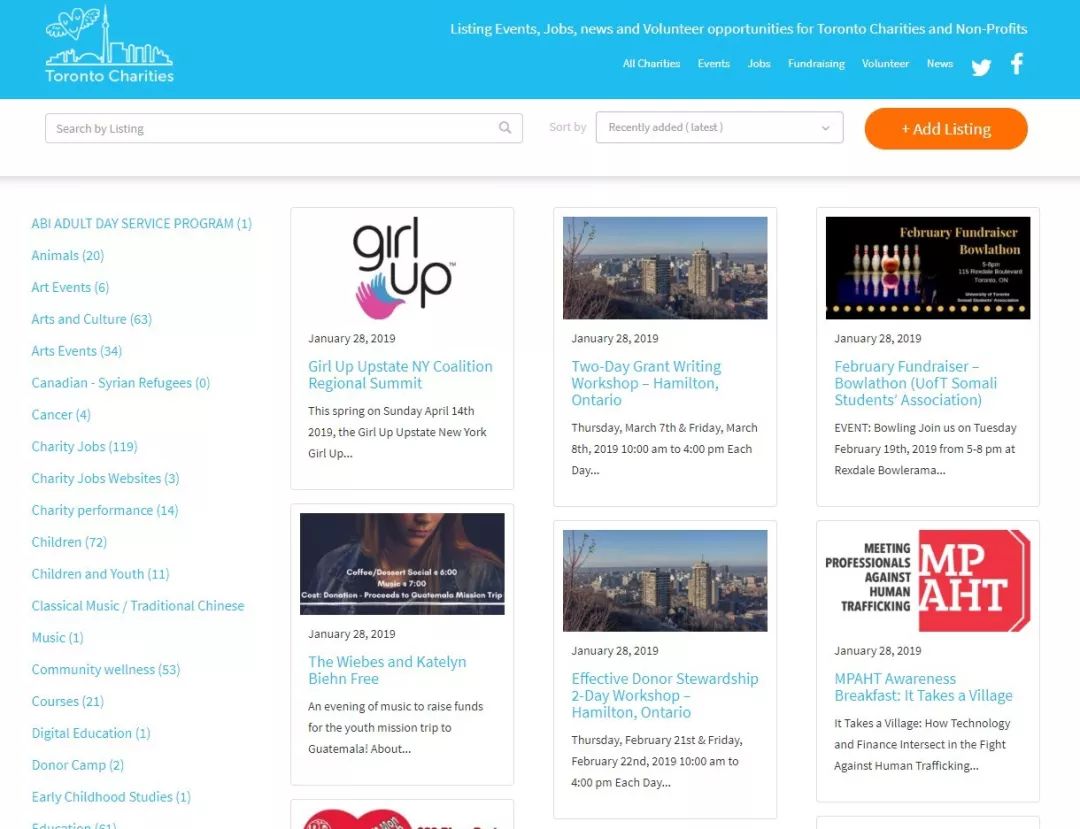 Toronto Charities is ran by 3 volunteers, aiming to increase the online presence for Charities and give them a free listing service. In 2017, there was an average of 300,000 visitors per month.
YMCA
https://ymcagta.org/join-our-team/volunteer-opportunities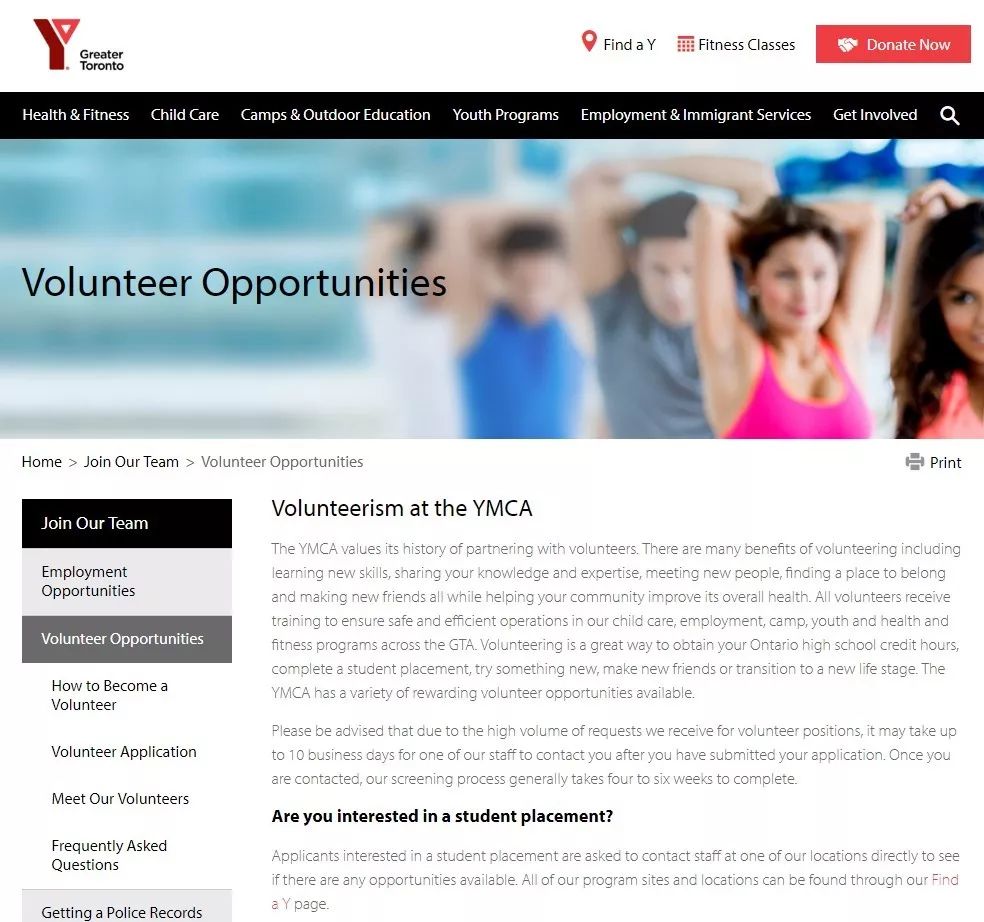 All volunteers will receive training to ensure safe and efficient operations in the child care, employment, camp, youth and health and fitness programs across the GTA. Due to the high volume of applications they receive, one may need to wait up to 10 business days to be contacted after submitting application. The screening process generally takes four to six weeks to complete.
Toronto Wildlife Centre
https://www.torontowildlifecentre.com/volunteer/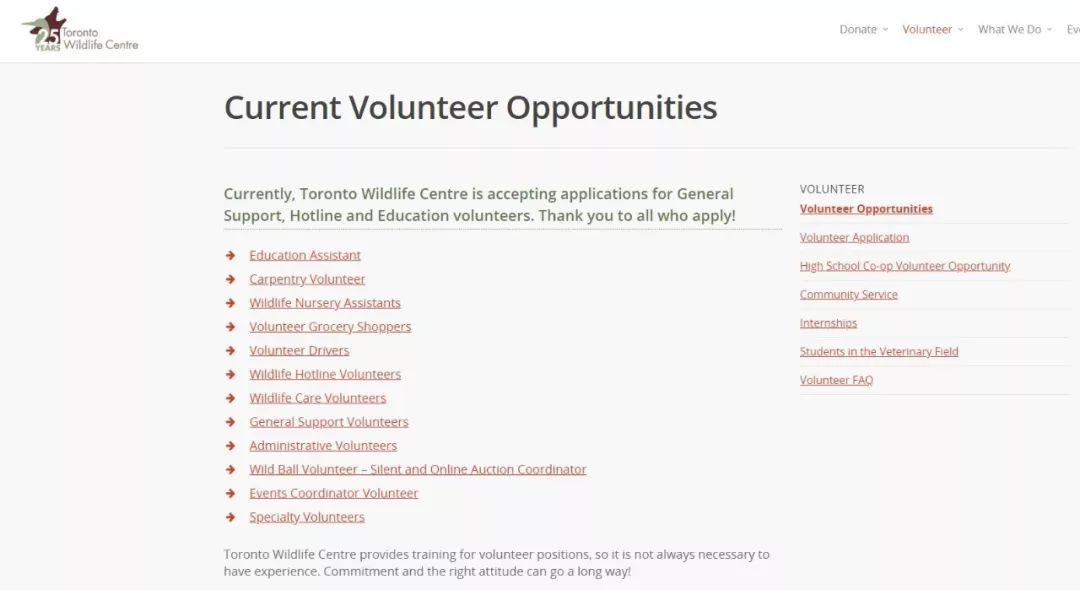 It promotes the peaceful coexistence of people and wildlife by providing education and expert advice about wildlife situations, and providing medical care to sick, injured and orphaned wild animals with the ultimate goal of releasing healthy animals back into the wild.
Toronto and Region Conservation Authority (TRCA)
https://trca.ca/get-involved/volunteer/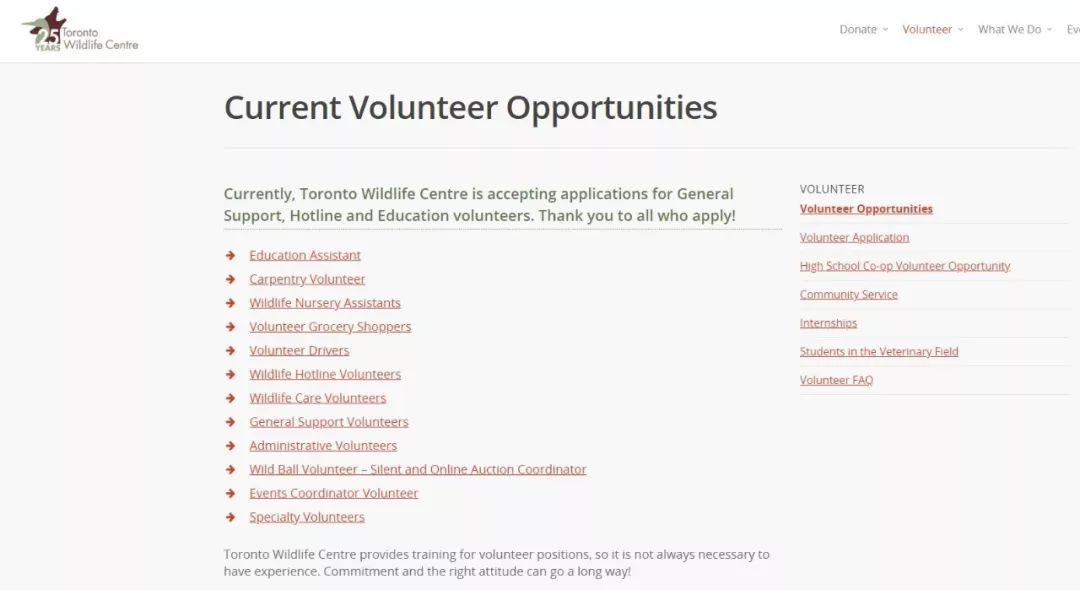 With more than 60 years of experience, TRCA is one of 36 Conservation Authorities in Ontario. Working with municipalities and other partners to look after the watersheds of the Toronto region and its Lake Ontario waterfront, they help people understand, enjoy and look after the natural environment.
TCCSA
http://tccsa.on.ca/zh/volunteer-2-2/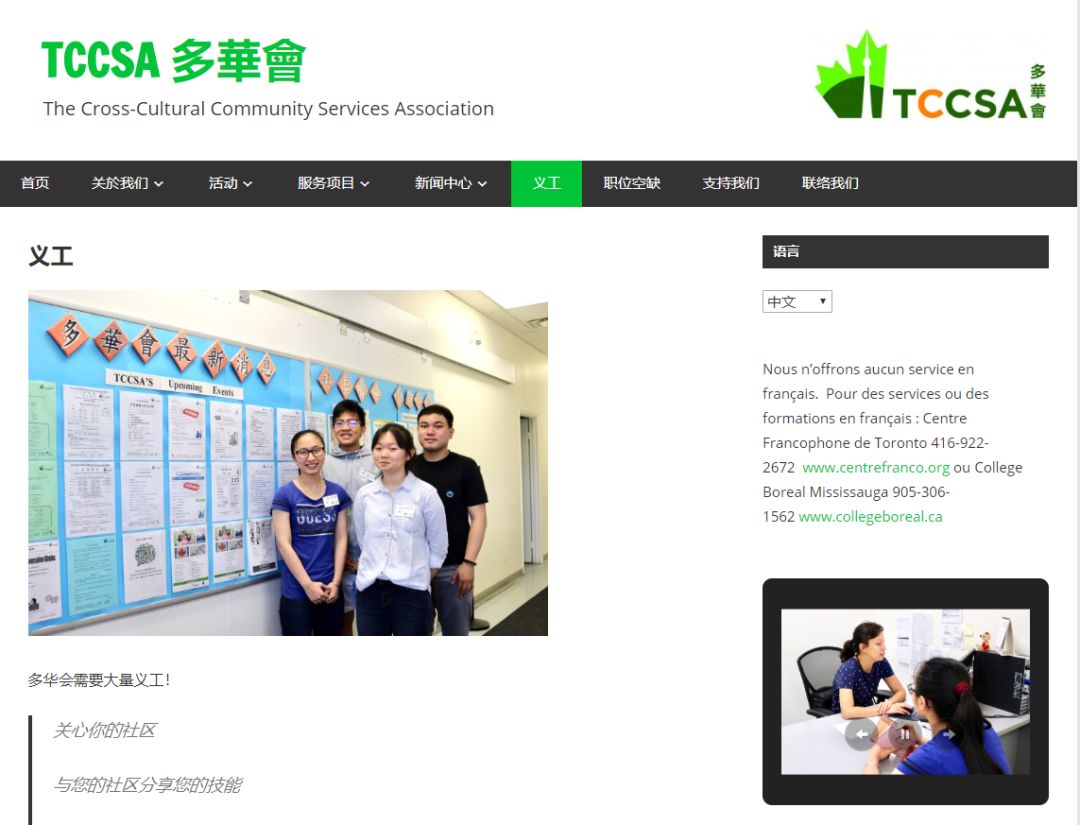 TCCSA aims at helping new immigrants adapt to life as soon as possible by providing a wide range of social services. The services are divided into four main categories: Housing Services, Education and Language Training, Community and Youth Services and Endowments.
Volunteer Centre Markham
http://volunteermarkham.ca/index.html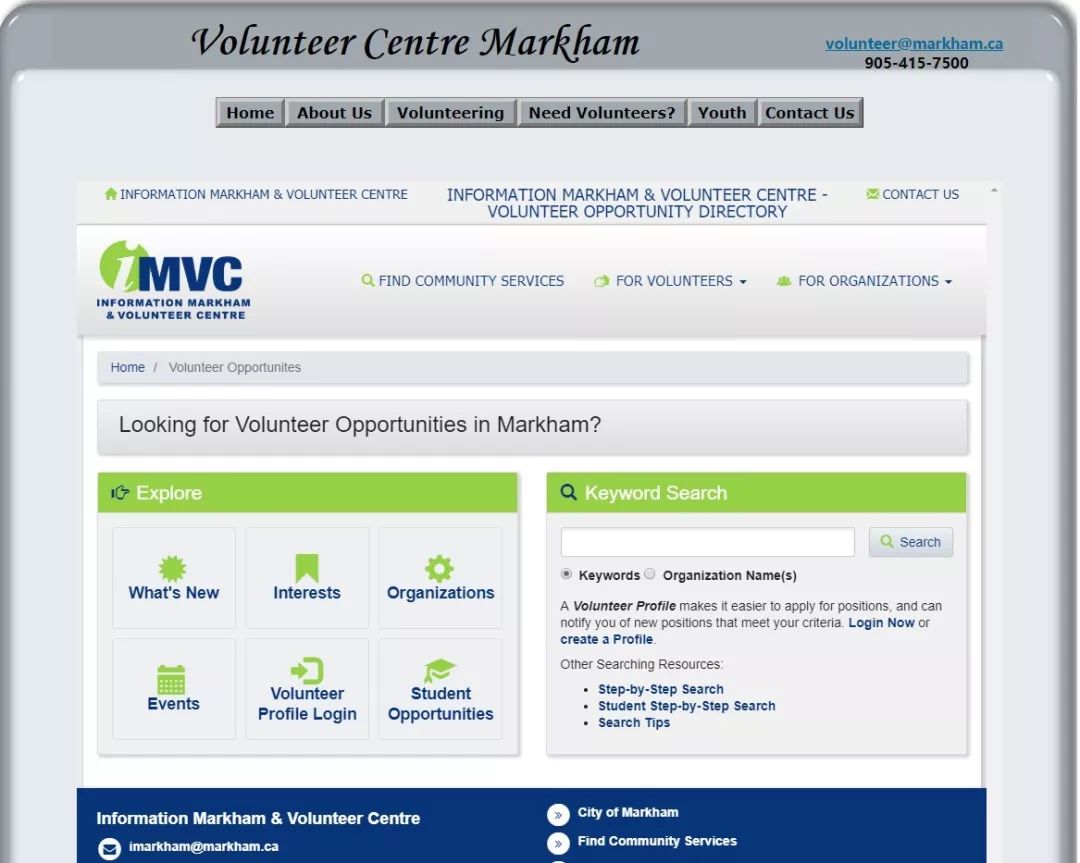 They have a vision to engage individuals, non-profit organizations and corporations in volunteerism, to experience the excitement of giving back to the community.