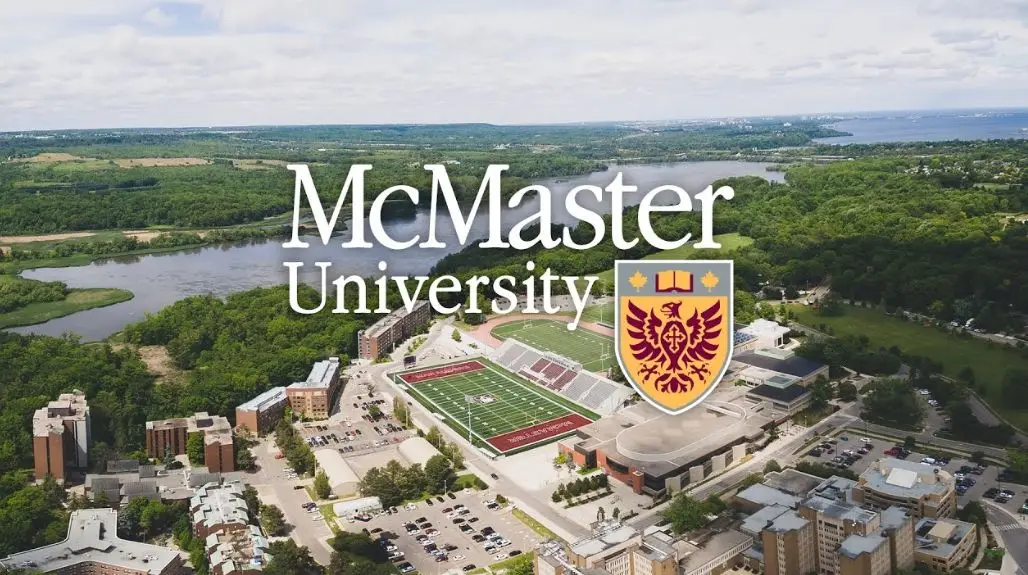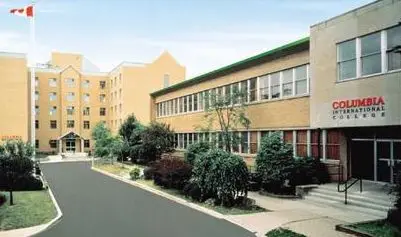 For most parents who want to send their children abroad, choosing a school is a key step for the child's future success. The appropriate junior high school can make children happy to integrate into Canada, make friends, and quickly accept the local education system. The correct university and major are related to the child's future career development. Xiao Bian introduced the CWUR world's latest university ranking yesterday. Among them, McMaster is ranked sixth in Canada and 121th in the world. Today, Xiao Bian will introduce the McMaster University, which is known as the "Massachusetts Institute of Technology in Canada". And Columbia International College, the largest private high school in Canada, with "through train to McMaster University"
McMaster University McMaster University

School introduction

McMaster University (McMaster University), short for Maima, a world famous university, one of Canada's top universities. Founded in 1887, McMaster University is located in Hamilton, a beautiful tourist city in Ontario, Canada. It is about an hour's drive from Toronto, Niagara Falls and the U.S. border town of Buffalo. Maima has become Canada's most famous public university with its unique innovative and realistic concepts. The school has 3 Nobel Prize winners. In the competition of Canada's top universities, McMaster University has been honored as the most creative and innovative institution for many years. The school has world-class laboratories and advanced facilities. It is one of the few universities in North America that has its own nuclear reactor and has a special research funding of about C$320 million. McMaster University also has the only medical school in Canada that can compete with McGill in Canada, as well as a top business school. Its engineering college is among the best in North America and is ranked among the top six universities in Canada.

2. 2017-2018 World Ranking
3. College settings
McMaster University offers more than 160 undergraduate programs and more than 70 postgraduate programs through the following six colleges: Business School, School of Engineering, Medical School, College of Humanities, Social Sciences, and Faculty of Science.


The Michael DeGroote School of Business is the world's top 100 business school (NO.88). The business school's MBA program has inherited the fine traditions of wheat and has earned a reputation in the North American business community. According to statistics from the London Financial Times, McMam College ranks among the top 100 MBA colleges in the world. In Canada, it makes other schools difficult to compare. The average annual salary of graduates is more than 75,000 U.S. dollars, and it is 150% after 3 to 5 years. Both the position and achievement achievements have attracted the attention of the industry.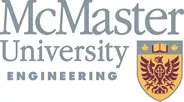 The School of Engineering is divided into 7 disciplines: Chemical Engineering, Civil Engineering, Computer and Software, Electronics and Computer Engineering, Engineering Physics, Materials Science and Engineering, Mechanical Engineering; Schools provide Business Informatics, Chemical Engineering, Chemistry and Biology Engineering, civil engineering, computer engineering, computer science, electrical (electrical) engineering, electrical and biomedical engineering, engineering physics, environmental engineering, materials science and engineering, mechanical engineering, mechanical and electrical integration engineering (also known as mechanical and electrical engineering, in English: Mechatronics Engineering, software engineering (embedded systems, game design) 13 undergraduate majors. After graduating from college, the ring of engineers will be issued in accordance with the traditional engineering institute meeting to hold a call engineer for the graduates.
McMaster University has been well-known in the industry for more than a hundred years and is often referred to by the American counterparts and industry as Canada's MIT.

The social functions of the School of Health Sciences are focused on the combination of teaching and clinical medicine at the well-known medical school in Jimma. The senior medical students and professors of the medical school serve in the hospital, enabling the students to accumulate valuable practical work experience during the university. Students must apply for an initial application, provide additional materials, and be accepted after the interview. After the graduation of McMaster University Medical School, the employment rate was 100%. Medical, nursing, rehabilitation college, anesthesiology, biochemistry and biomedicine, clinical medicine and biostatistics, family medicine, pharmacy, oncology, obstetrics and gynecology, pathology and molecular medicine, paediatrics, psychosis and motor neurology, Radiology, surgery.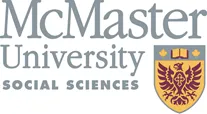 McMaster University's School of Social Sciences is also world class. In addition to the traditional professional subjects, the college has other emerging majors and interdisciplinary majors for students to choose from. The Shanghai Jiao Tong University World University Academic Ranking ranks the Academy of Social Sciences in Maima as the 42nd in the world. Canada second. Majors: Anthropology, Economics, Geography, Health and Hygiene, Motor Function, Politics, Psychology, Regional Studies, Sociology, Social Work, Labor Studies.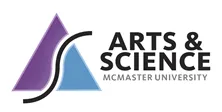 McMaster University School of Humanities has been continuously innovating in discipline construction. For example, its new profession: Justice, Political Philosophy, and Law (JPPL for short) is a profession that integrates three different fields. This major will open and expand students' thinking and perspective. Regardless of whether students will enter law school or pursue political studies in the future, this major will lay a solid foundation for students. It is worth mentioning that there is a limit to the number of people enrolled in this major. Currently, only 60 people are enrolled each year.
Majors: Art, Art History, Music, Drama and Film, Ancient History and Society, Ancient Philosophy, Archeology, English and Cultural Studies, Comparative Literature, Peace Studies, Women Studies, Linguistics, Philosophy.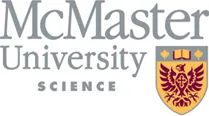 Faculty of Science Open Majors: Biochemistry and Biomedical Sciences, Biology, Chemistry, Geography and Earth Sciences, Motor Function, Mathematics and Statistics, Radiological Science, Medical Physics and Applied Radiology, Physics and Astronomy, Psychology Neuroscience and Behavior.
4. University advantages
1. World University Rankings No. 92, Canada No. 4 (2013); Times Higher Education World University No. 92, Canada No. 4 (2013–2014); QS World University No. 140, Canada No. 6 (2013) And in other rankings, stable distance from Canada's top five;
2. It is the first school in the Commonwealth that has a research nuclear reactor, and the McMaster Nuclear Reactor is the only medium-flux nuclear reactor in all Canadian universities;
3. Business school ranks in the top ranks in North America, and De Groot School of Business is one of the top 50 in North America and one of the top 100 business schools in the world;
4. The research funding is very sufficient. At least 76 million yuan of annual investment will ensure that the university has first-rate laboratories and various advanced facilities;
5. The library has over 2 million books and 14,000 periodicals. At the same time, the library contains a large number of 18th century documents;
6. Modernized audio classrooms, music rehearsal halls, galleries and seminar rooms all have modern installations;
7. In the area of scientific engineering, it has sophisticated equipment such as nuclear generators and VDG accelerators;
8. Network backbones, terminals and microcomputers link the campus into an organic network system;
McMaster University has a strong momentum of growth and has ranked fourth in Canada's top doctoral university rankings. Her business school was included in the World Top 100 list in the 2012 global rankings, and her medicine ranks first in Quanjia and even in North America. All of these make McMaster University ranked among Macleans' "Future University Leaders", "Most Creative University", "Best Teaching Quality" and "Best Reputation".

For junior high school students and parents who are interested in applying to McMaster University, Xiaobian strongly invites you to refer to the private high school we recommend below: Columbia International High School. The school is also located in the city of Hamilton and is only a 15-minute walk from McDonald's and signed a university alliance agreement with McMaster University in 2009: Guarantee to enroll all students who meet the minimum admission requirements, without limit!


Columbia International College is the leading private boarding school and preparatory school in Canada. It is located in Hamilton, an hour's drive from Toronto. The school was founded in 1979 and is registered with the Ontario Department of Education. It is a member of the Ontario Independent School Association (ISAO). The school comes from more than 1800 schools in 73 countries around the world. The enrollment rate of graduates is close to 100%, ranking first in similar educational institutions in Canada.
Provide courses
Columbia International College offers Ontario 7th to 12th grade courses, including:

· University Prep Course (AP)
· Pre-University
· High School (Grade9-12)
· Junior (Grade7-8)
· TOEFL, IELTS, SAT intensive exams
· ESL (English as a Second Language) Intensive Course
· ESL Summer Camp
2. University admissions statistics in 2016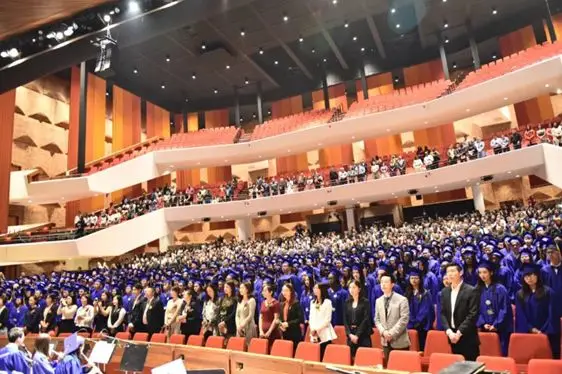 Columbia International College prep graduates rank first in Canada; the University of Toronto and University of Waterloo are also ranked first in Canada.
· A total of $3.7 million in Canadian University Scholarships
· 396 people admitted to the University of Toronto
· 151 people admitted to McMaster University
· 141 people admitted to the University of Waterloo
3. University Alliance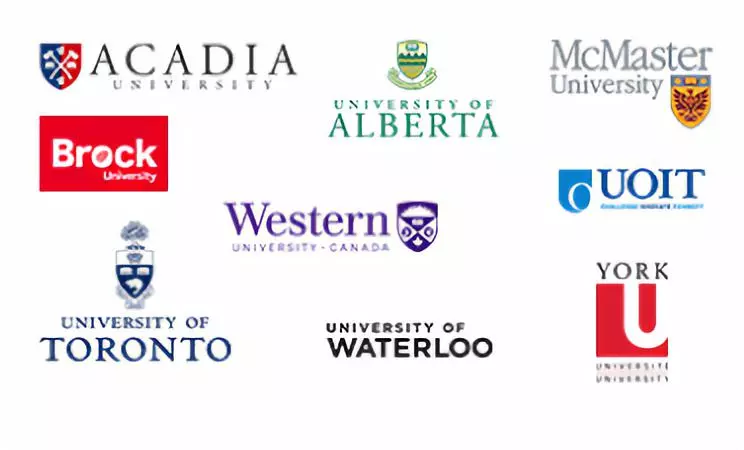 Since 1996, Columbia International College has established a university alliance with prestigious universities, attracting universities in Canada, the United States, and the United Kingdom to form alliances with each other, forming an educational alliance centered on Colombia and supported by prestigious universities.
· Conditional Admission: Pre-college courses in Colombia are conditionally admitted to a specific university
· TOEFL score reduction: Admission to Columbia's Academic English Program, which is a required college admission TOEFL score
· Ad hoc entry scholarships: In addition to regular scholarships, the honored students have the opportunity to receive an admission scholarship for the Columbia University graduates.
· Guaranteed admission to specific professions: Certain university specialties provide special guarantees for Colombian admissions, and all graduates who meet the admission requirements are accepted without restrictions.
3.1 McMaster University Train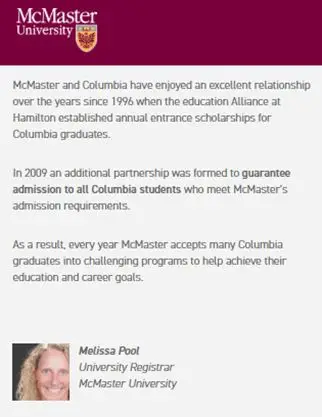 McMaster University and Columbia International College have maintained a good relationship of cooperation since 1996. They have jointly created an annual admission scholarship. Since 2009, they have increased their enrollment partnership to ensure that all Columbia International College graduates meet the admission requirements. Students can receive an admission letter from McMaster University.
4. Take care of education
Columbia International College is the only school in Canada that implements the Comprehensive Care Education Program®. The school's unique education system derives from the concept of academic development that is based on the comprehensive development of morality, intelligence, body and mass. Since 1979, the graduates have made remarkable achievements year after year, validating the success of the Comprehensive Care Education Program® and winning the trust of parents in more than 100 countries around the world.
The Comprehensive Care Education Programme covers four major areas: academic, social, emotional and physical (ASEP). Every child is unique, so the school insists on teaching students according to their aptitude. At the time of enrollment, each freshman is fully evaluated and a personalized growth plan is developed for them. While gaining academic progress, children also benefited from boarding and extra-curricular activities.
Comprehensive Care Education Program® maximizes students' potential and develops them into an international citizen with social responsibility. Not only do they excel in the university stage, they will also grow into social pillars.

如果想了解更多关于这个学校的资讯,请点击留学霸网址:http://ecanadaschool.com/HighSchool/69.aspx?L=brief
往期文章经典回顾,点击即可查看: