The 2019 Global Wealth Migration Review, jointly released by AfrAsia Bank and New World Wealth in April, brings together insights from global wealth and wealth migration trends over the past decade, as well as projections for the next decade. The study involved 90 countries and 150 cities (including all major markets).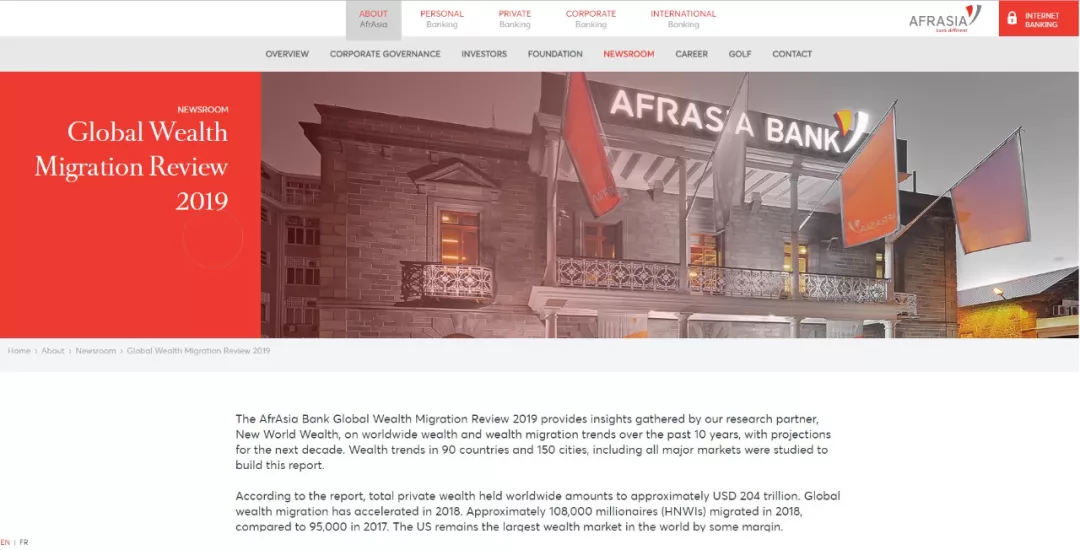 According to the report, the total private wealth held globally is about $204 trillion. Global wealth migration accelerated in 2018. About 108,000 HNWIs migrated in 2018, compared to 95,000 in 2017.
Here are the 9 countries with the largest number of immigrants overseas in 2018: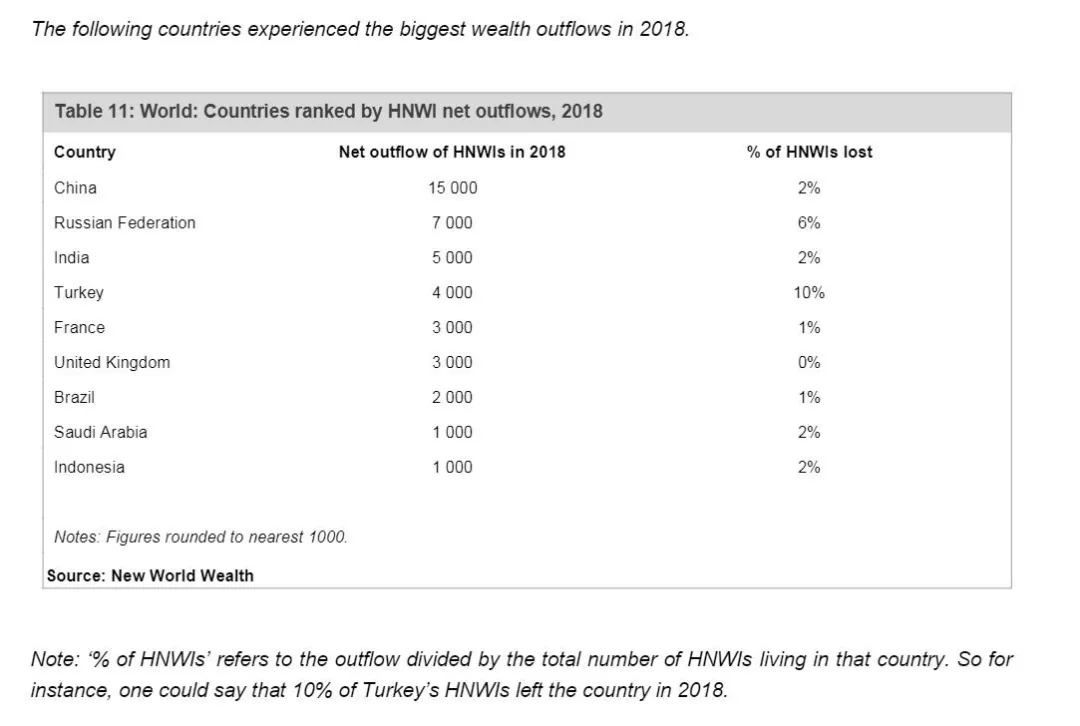 It can be seen that the number of Chinese richest people at the top of the list is twice as high as that of Russia, which is ranked second, with a total of 15,000, accounting for 13.9% of the total.

The following countries experienced the largest inflow of wealth in 2018: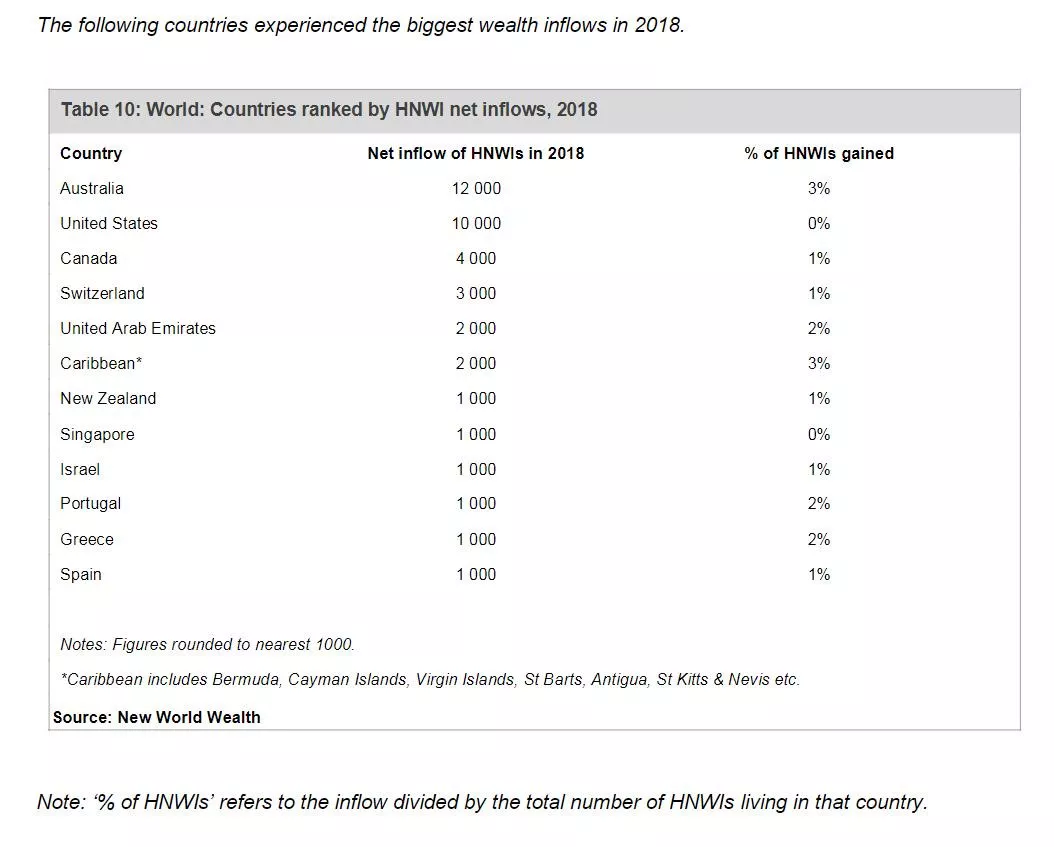 As can be seen from the chart, the top three largest inflows of wealth are: Australia, the United States and Canada.
Australia became the country of choice for the arrival of global HNWIs in 2018. Popular destinations for Australia include: Sydney, Melbourne, Gold Coast, Sunshine Coast, Perth and Brisbane.
Other popular destinations for immigrant HNWIs in 2018 include: Switzerland, United Arab Emirates, Caribbean, New Zealand, Singapore, Israel, Portugal, Greece and Spain.
The most popular cities for immigrant HNWIs in 2018 include: Dubai, Los Angeles, Melbourne, Miami, New York, San Francisco and Sydney.
Investor visa programs are becoming more popular, especially for the wealthy in the Middle East and Asia. They typically require investments in local real estate, bonds or businesses ranging from $300,000 to $3 million, and most of these funds are usually redeemable after five years.
The report also pointed out that despite the recent increase in such programs, only a small percentage (about 30%) of immigrant HNWIs have entered the investor visa program. Most people still enter these countries through work visas, spouse visas and family visas.
For more information on the report, please visit:
Https://www.afrasiabank.com/en/about/newsroom/global-wealth-migration-review-2019
https://www.afrasiabank.com/en/about/newsroom/global-wealth-migration-review-2019